MYSELF
Do you like our portraits? We used mirrors to look very carefully at the features our faces. Our teachers think we did a great job.
Here is a picture of the whole display. We made hand prints as well. We are unique! All different but all loved the same by God. We read a great poem called, 'I Like myself'.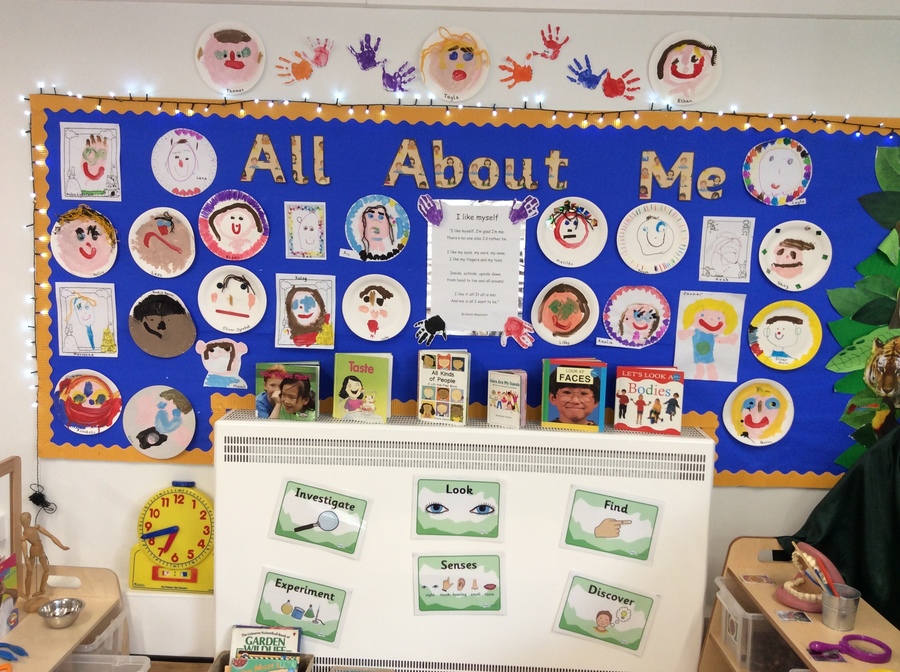 We explored our senses - touch and taste
We loved the 'touch' guessing game. You had to use lots of words to describe what the objects felt like.
We tasted lots of delicious fruits blindfolded. It's funny how they taste different when you can't see them!
We wrote our names for the first time in Reception and hung them on a special tree. We found out that God loves us and knows us by our name.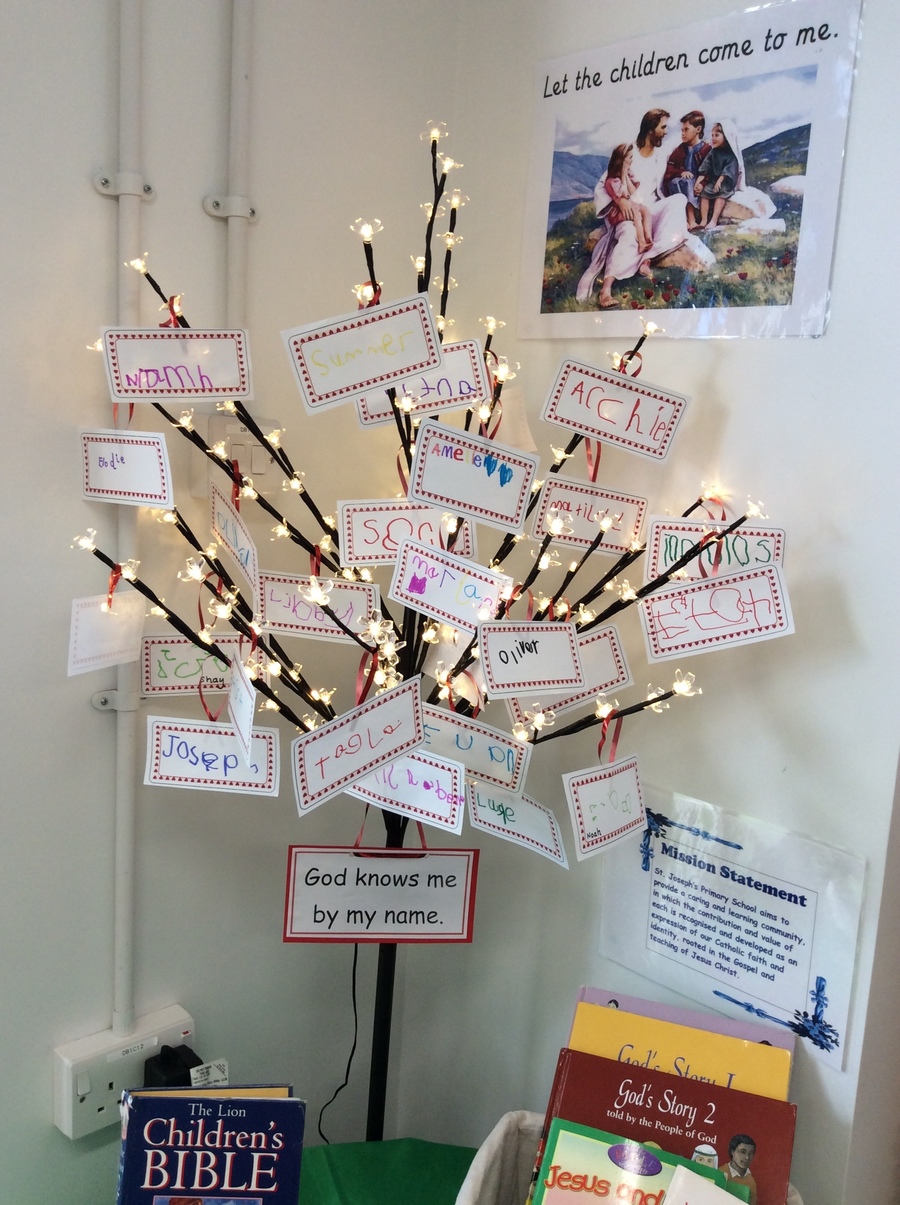 We played a 'Who is it?' guessing. It made us look very closely at the features of our friends to work who they were. Can you Guess who?