Welcome to Reception!
Here they are, all smiles and ready to learn! Reception have settled in beautifully and we are all looking forward to a fantastic year.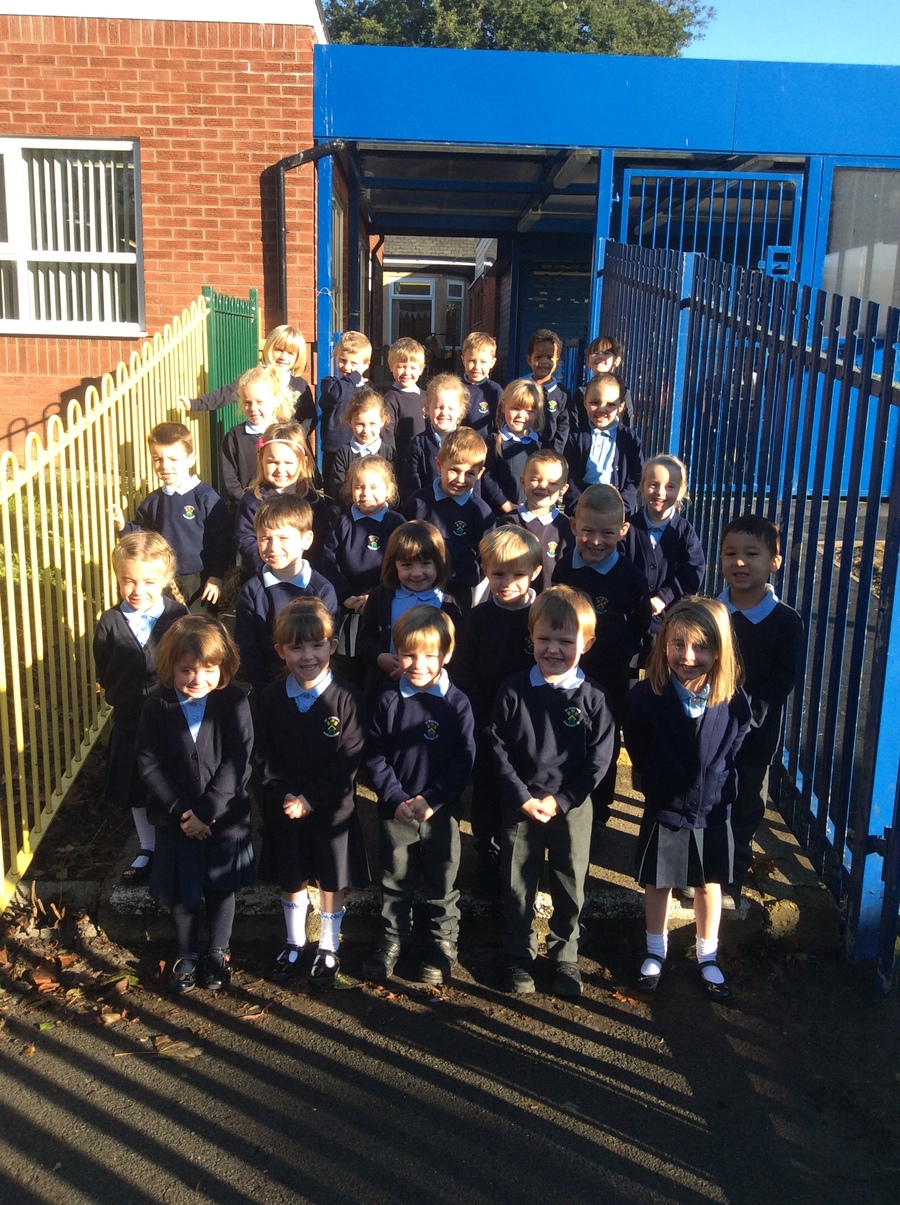 Number activities with NUMICON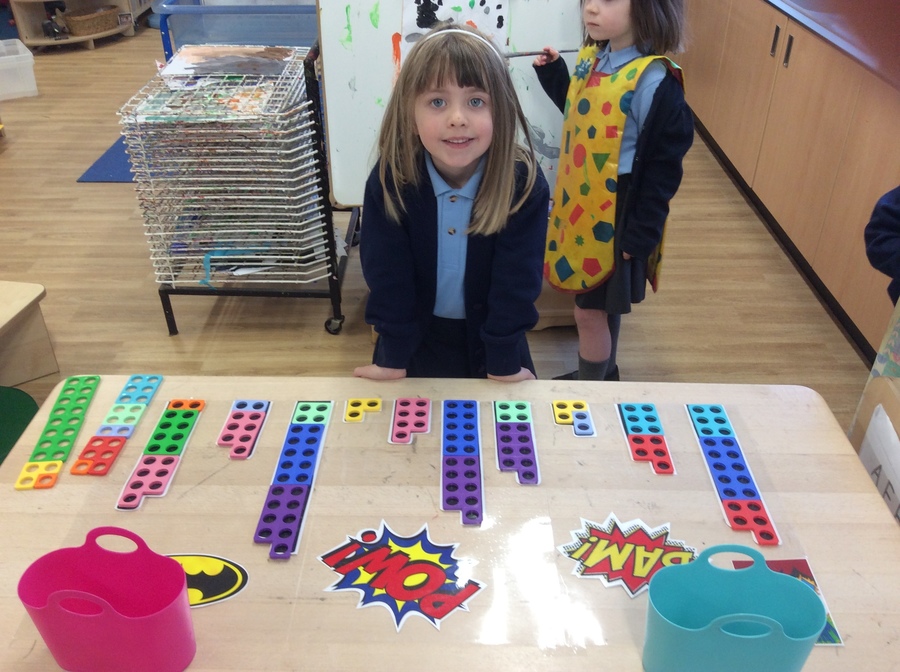 We used Numicon pieces to make Super Hero Towers. The children can instantly tell you the value of each piece when it is held up and are starting to count holes to 20 and beyond. They are using different combinations of Numicon pieces to represent amounts. They quickly found all the pieces that could make 4, 5, 6 and more. Great fun! Here are a few examples below.
The Emperor's Egg - stimulus for PE
After listening to how the the Emperor penguin cared for it's egg, we decided to engage in penguin activities during PE. The children carried their eggs (balls) carefully between their legs, passed the egg carefully from one person to another and experimented with carrying the egg on their backs. They then had fun on the ice - climbing and jumping off the icebergs, sliding along the ice (benches), and waddling like a penguin. Super fun!
Forest School activities with June
Reception were very excited to start their Forest School experience with June. They put on their outdoor equipment, with a little help from their teachers, and were ready for an adventure. To their surprise they found houses on the field that had been made by the 'Little People' who lived in the woods.
After gathering leaves, sticks and grass, they made houses of their own. The houses were FABULOUS and the children demonstrated good co-operative skills.
They were now ready for a den of their own and set out to find some huge branches. Look how strong they were carrying the heavy branches back to the den area and singing as they marched.
We were all very happy with our den and crawled underneath to try it out. Superb! We all look forward to our next Forest School experience.