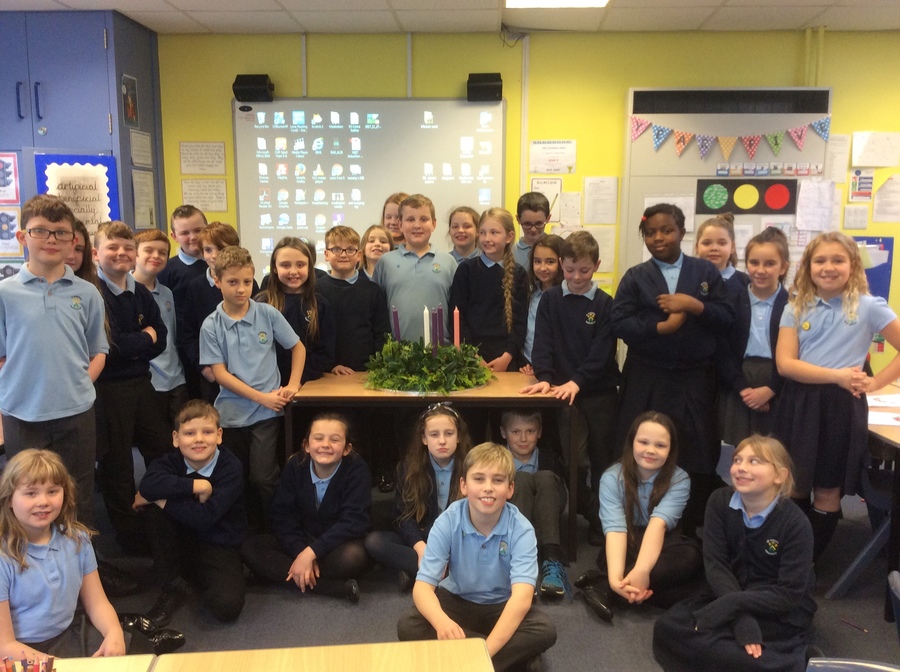 In Year 5's current RE topic, we have been learning about the symbolism and meaning behind the advent wreath. On the first day of Advent, Year 5 worked with Mary from the parish to create a real advent wreath, which will be used during school assembly's and liturgy's. Using plants from the local area, the children all took part in adding something to the wreath- the candles, holly, ivy and ferns- and it looks fantastic as you can see.
Year 3 Advent Retreat
A big thank you to Hannah, our Youth Ministry Worker, for organising and leading our Year 3 Advent retreat. It was a wonderful experience which allowed the children to reflect on the true meaning of Christmas away from the hustle and bustle of school and family life.
Advent Carol Service December 2017
Children and staff from Year 2 to Year 6 were amazing today in our Advent Carol Service. They raised the roof with their angelic voices and reminded us again that the true meaning of Christmas is an innocent, little baby boy born to save the world.
It is beginning to look a lot like Christmas...