Washington Music Festival- Saturday 29th November 2014
We sang with Wessington school at the Festival
Concert at Our Lady's 5th December 2014
We sang well at Our Lady's here is a photograph of some of us waiting to start.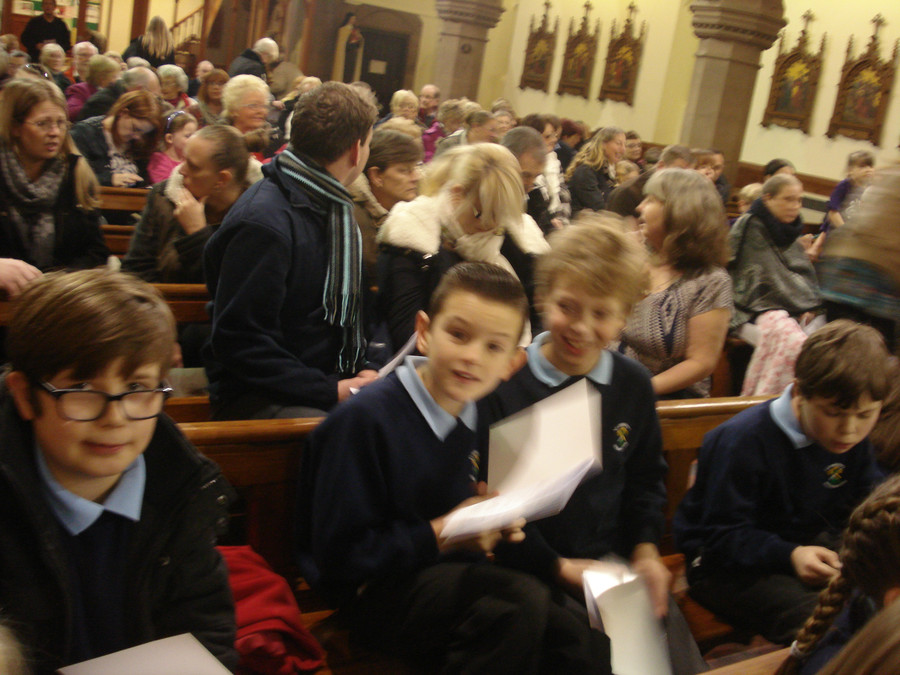 Singing at Washington Lodge 18th December 2014
We enjoyed singing at Washington Lodge. After we had finished we were given a drink and some snacks
Our musical performances Autumn term 2015
We performed in the rain for the Black Bush Village festival. In December we performed with Sunderland Jubilate choir and we finished off the year by singing to the elderly at Washington Lodge Care home.
Washington Festival November 2015- 'Singing in the rain' outside the Black Bush in Washington Village.
On Friday 11th December we sang our hearts out at Our Lady's Church.
On Tuesday 15th December we went to Washington Lodge to sing to the residents.